Get Audience Research at a discounted, one-time price of only
$

397!
Businesses know they need to advertise online, but many companies are frustrated with the lack of results and feel like they're wasting money. Why?
The internet is a big place, so reaching people interested in buying from you is hard unless you know where they are.
The Audience Research service helps you understand your current customers better and find people like them online, so more of your ad dollars reach people actually interested in buying from you.
Get Audience Research for a one-time cost of only
$
397.
Learn more about who your audience is and exactly where you can reach them online.
A deep audience dive supplies you with seriously hard-to-collect data about your customers and their favorite places online. You'll learn their language, places they visit, the content they consume, and their sources of influence.
Knowing your audience well is the first step in serving your audience well. But it doesn't stop there.
With this information, your digital marketing can become far more efficient and cost-effective by knowing more about your customers and exactly where to reach people like them online.
Save on this priceless report. Here's how it works:
Fill in the form below.
Receive your Audience Research report in 3-5 days.
Have a one-on-one Zoom-based Q/A to get questions answered.
Know how and where to connect with your audience.
Complete the form below to order now.
How Audience Research helps you reach your audience better.
Know where to advertise.
Digital marketing is expensive when you don't know where to advertise. Search engines and social platforms are excellent places to advertise, but wouldn't it be good to know how to reach your audience better within those platforms AND across the rest of the internet? That's what Audience Research delivers.
Know whom to advertise to.
It also helps you create a buyer persona. A buyer persona takes all the information you've collected about your customer to develop a semi-fictional representation of your ideal customer. A buyer persona creates clarity around who your buyer is.
Know how to relate with customers.
Your product solves a problem for your customer. Knowing more about your customer provides better insight into explaining how you solve their problem for them. Describing their "pain" better than they can shows you understand their situation and builds trust that your product can help them.
What you get with Audience Research.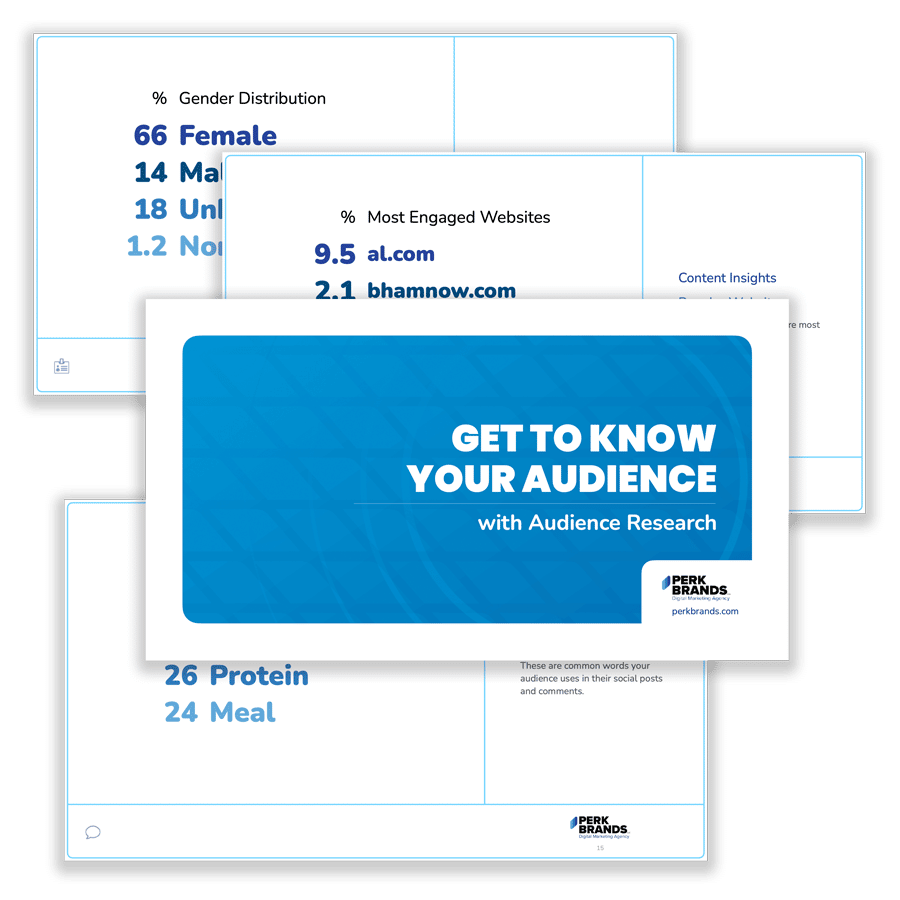 Demographic Insight
Get deep insight into your audience and find top common traits and interests across your customers like gender, age, education, skills, employment, and political leanings.
Language Insight
Learn what's relevant and meaningful to your customers and audience through the most common words and phrases used in their social bios and hashtags.
Content Insight
Uncover top patterns, influencers, and where to reach your audience across social platforms, popular websites, podcasts, YouTube channels, and press and news sites.
Why are you offering this discount to businesses?
It's our mission to help people leverage the web to grow their businesses beyond their wildest dreams. This is one way for us to serve even more people and businesses.
What do I do with this information?
Great question. Information without application isn't all that helpful. If you need help applying the valuable information Audience Research provides, we can help. Let's meet.
How long will it take?
You'll receive your audience research within 3-5 business days.
How will I receive my audience research?
You'll receive a private download link to your Audience Research report. You can download, view, and print the PDF formatted report.
What if I need help understanding the information?
It's our mission to help people leverage the web to grow their businesses beyond their wildest dreams. It would be our pleasure to answer any questions you have.
Call us or schedule a call with us – no charge. We'd enjoy hearing more about your business and how we can partner with you to make it even better.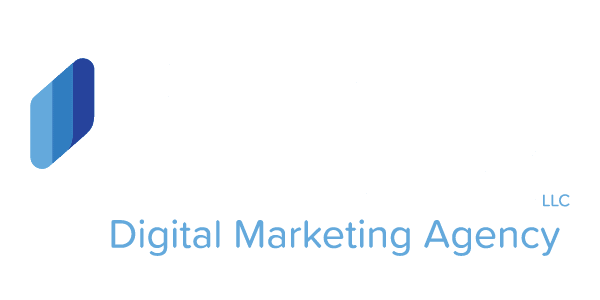 Perk Brands is a website, SEO, and digital marketing agency in Birmingham, Alabama. We help businesses create revenue by focusing on their mission, message, marketing, and metrics.
Sharing your contact information with us is safe. We don't share your contact information. We'll send you occasional emails that we believe will help your business. You can unsubscribe at any time.