Keep score with a business dashboard.
Every business leader should have easy access to the health of their business. Metrics from Perk Brands bring all your numbers together to track real-time performance with easy-to-read business dashboards.
Not enough time? Not sure what to track?
Business leaders want to easily and quickly access important numbers so they know the health of their business. But until now, gathering and making sense of business metrics was complicated and took way too much time.
Thankfully, it doesn't have to be that way.
It turns out, to measure business health, there are seven numbers that count. These seven metrics show you the health of your business.
But you still need a way to track these numbers. That's where Metrics from Perk Brands comes in. Metrics connects to your essential apps, like accounting and CRM apps, plus web platforms like Google to eliminate the friction of tracking down passwords and signing into multiple accounts.
Then Metrics calculates and presents all your key measurements in one place with easy-to-follow visual business dashboards on your phone, computer, and office tv, plus in schedule reports delivered to your email.
When you get Metrics now through August 31, we'll also send you The 7 Business Metrics That Matter Most, a guide to demystify the vital measurements of tracking your business's health.
Get Metrics business dashboards now. You'll have easy access to the correct information so you can make informed decisions that improve the profitability of your business.
70+ Possible Data Sources
Bring together valuable metrics.
No more signing into multiple sites to get your analytics. View all the metrics that matter to your business in one place. With 70+ possible sources to connect to, it's all there, presented visually and cohesively.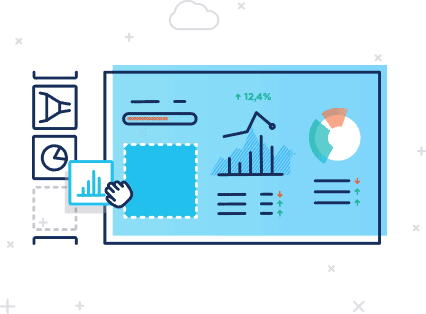 Visual Dashboard Designer
Combine and calculate data from multiple sources. Organize metrics into a dashboard that makes sense to you. Visualize data in various visual options, complete with time intervals and historical comparisons.
Create Goals and Track KPI's
Track progress toward goals.
Track KPIs for products, team, and your business, and see where you are toward hitting goals. Get performance updates and track progress on your computer or office tv, by email, Slack, and push notifications.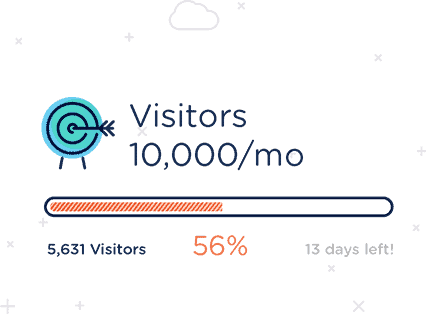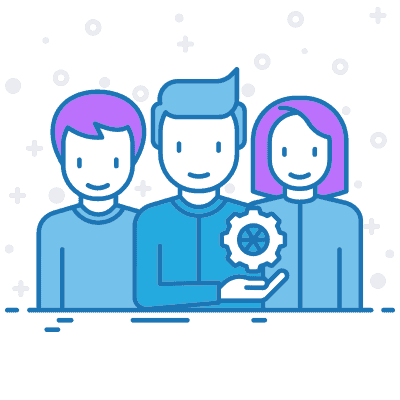 Choose DIY or Done For You
Get everything set up for you.
Start with a Plus plan and get set up and quarterly updates done for you. We'll work with you to connect your apps, build your business dashboards, schedule reports, and make quarterly updates based on goals.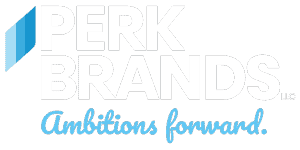 Even more powerful than predicting your future, Metrics offer insight to change your future.
From entrepreneurs to growing teams, every organization benefits from easy-to-access metrics that matter to their business. Perk Brands Metrics affordably pulls together the data you need to see the health of your business and make informed decisions.
Get clarity and improve the health of your business in three steps.
2

Set up dashboards, or have it done for you.
3

Get powerful insight into the health of your business.
Every business leader should have real-time access to the health of their business. With Metrics, all your numbers come together visually in business dashboards. Now you can not only see where your business stands, but you can use the information to make smarter decisions and improve the health of your business.
Choose a Metrics plan that brings together the numbers you need to make your business more successful. Set it up on your own, or we'll do it for you.
Connect up to 4 data sources
Create your own dashboards, goals and reports
Online access for 1 person
Up to 8 data sources connected for you
Dashboards, goals, and reports setup for you
Quarterly adjustments made for you
24/7 online access for 2 people
Up to 8 data sources connected for you
Dashboards, goals, and reports setup for you
Includes an SEO dashboard with deep search insight, setup for you
Quarterly adjustments made for you
24/7 online access for 3 people
Get starting using business dashboards.
To get started, select a plan and complete the payment form.
You'll receive an order confirmation by email. Once your account is created, generally the next business day, you'll receive a second email on accessing your Metrics account. If you select a plan that includes setup, we'll contact you to set up a time to meet.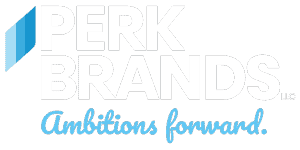 Perk Brands is a website, SEO, and digital marketing agency in Birmingham, Alabama. We help businesses create revenue by focusing on their mission, message, marketing, and metrics.
Sharing your contact information with us is safe. We don't share your contact information. We'll send you occasional emails that we believe will help your business. You can unsubscribe at any time.