Marketing without frustration.
We help organizations clarify and align communication across website, workplace and digital marketing, so marketing efforts get better results — without frustration.
Better communication. Better marketing. Better results.
Why is marketing so frustrating?
Because there are more options and technology available than ever before. Even though it's necessary to grow your organization, sifting through those options, learning technology, understanding how they impact your team and figuring out what's working and what's not is time-consuming and frustrating.
Then all that work only results in feeling like the louder you yell, the less you're heard in the sea of noise that surrounds your audience.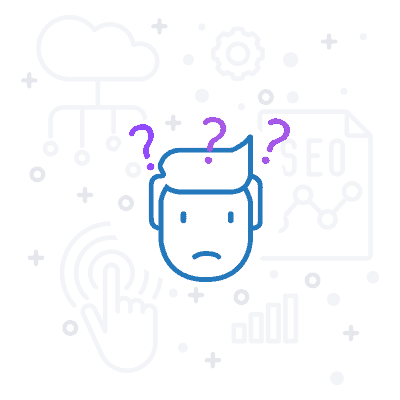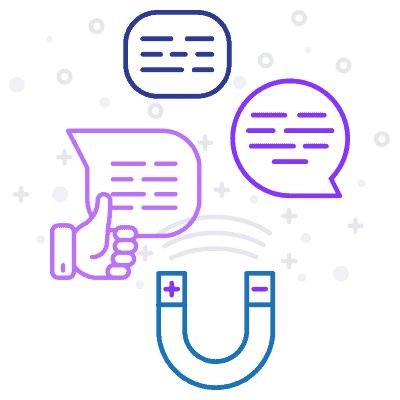 We help you communicate better.
People prefer to purchase, support and work at organizations that align with their own beliefs and values – so we start there. Smarter, not louder.
We help you align your purpose, products, people, pitch and processes into a brand and message that resonates. This makes it easier to attract like-minded and loyal customers, supporters, and employees with communication that starts conversations and grows loyalty. Now your marketing works more like a magnet than a bullhorn.
Better communication, and results, await.
Let's turn the tables on traditional marketing. Our communication-centric approach helps you communicate better, brand better and get better results – without guessing.
Create synergy with your audience and staff. Our communication-centric services – websites, workplace alignment and marketing campaigns – work together to build momentum. The results are better sales, bigger impact, deeper connections, and freedom from the stress of trying to make marketing work.
Or
read on
to see how our website, workplace and marketing services all work together to deliver better results for your business or nonprofit.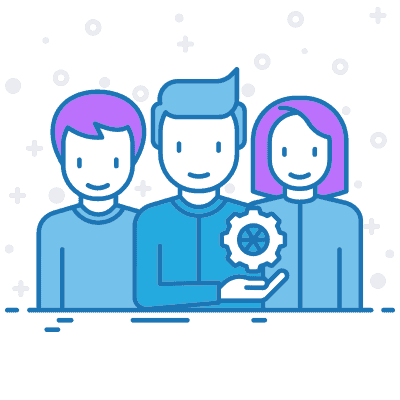 You'll get better results with a communication-centric
website

…

Websites focused on generating sales, building a community or providing information all benefit from a professional, communication-centric web presence that clearly tells your story, engages your audience and aligns with your organizations' goals.
$3200 One Time
Is your website working?
Whether your site is meant to inform, involve, influence, or inspire — is it working as well as you'd like?
If not, partner with Perk Brands. We'll help you drive ambitions forward with a strategically planned, beautifully designed mobile responsive website that uses relationship, brand building copy and lead generating forms to grow your audience.
Not sure how to get started? Schedule a call with us.
Are staff on the same page?
Keeping everyone on the same page and collecting honest feedback is easier said than done, but critically important.
We do the hard work to close the communication loop by seeking staff feedback and keeping everyone updated on marketing efforts. Employees work smarter, customer satisfaction increases and relationships with supporters and customers grow.
Not sure how to get started? Schedule a call with us.
…and energize teams with a communication-centric
workplace

…

Everyone that interacts with prospects, customers, and supporters is part of the marketing team. That's why we gather feedback and keep everyone updated as campaigns and online marketing efforts happen. This kind of alignment and communication helps you reach your goals by involving and inspiring employees.
$400 Monthly
…as website and workplace align to multiply your
marketing

.

Communication-centric marketing uses email marketing, text campaigns, search and social ads, chat bots and more — powered and managed by us, for you — to build your brand, relationships and sales. Open access to back end systems help you better organize your efforts and see results in real time.
$2200 Monthly
Are leads converting?
When your brand, team, and message are aligned, it helps your audience align too. When aligned, it's easier for them to see why they should click, buy, give, attend, or volunteer – now and many times in the future.
The marketing services you get with Perk Brands are built to optimize alignment and action – converting viewers to do'ers.
Not sure how to get started? Schedule a call with us.
Services designed for better results.
With our website, workplace and marketing services, we align purpose, products, people, pitch and processes into a brand message that resonates — and use our marketing and technical skills to maximize reach and impact to grow your business. We invite you to partner with Perk for all services or start with one.
We promise we don't send spam