Get more revenue from your website.
Stop wasting money on a website and marketing that perform poorly. We're a digital marketing agency that improves your website and traffic to it. That way, you'll get more leads and sales, and your business will be more successful.
Your website can do better.
Partner with Perk Brands to get a website and digital marketing services tailored to solve your business's greatest need – creating revenue.
You'll get a website, marketing plan, services, and goals that focus on making your business money – with a marketing dashboard and weekly reports to track progress.
Have a call with us. Let's take digital marketing off your plate, make your marketing more effective, and bring more money into your business.
Our digital marketing services make your website make money.
Digital Marketing Services
Marketing Alignment
---
Align your mission (the problem you solve) and marketing (how you solve it) so visitors see how your solution solves their problem.
Message Clarity
---
Clear branding and copywriting form mission clarity and compelling marketing – both factors of a visitor buying from your website.
Marketing Strategy
---
Have clear, measurable goals within a larger marketing plan to keep everyone engaged and focused on what to do and the expected results.
---
Create site traffic by being visible where your audience is. We do that with persuasive copy, search ads, social ads, and email marketing.
---
Optimize your site with technical perfection and fast-loading relevant content to help search engines send searchers right to your site.
Website Design & Development
---
Get an easy-to-use, snappy website using smart design that builds your brand and increases engagement across big and small screens.
Lead Nurturing
---
Jolt your prospects and customers into action with email, text, and mail campaigns that remind them you have a solution to their problem.
Website Hosting
---
Your website deserves a home that is robust, fast, and secure. Get a budget-friendly website and email hosting that deliver that and more.
Content Management
---
Content strategy and management keep your website active, accurate, and engaging — inviting traffic and buyers.
Amazon Store Marketing
---
Keep Amazon Seller Central updated and optimized, and stay in front of potential shoppers with Amazon marketing.
Surveys & Research
---
Understand user behavior, customer satisfaction, and workplace culture better to make smart marketing and business decisions.
---
Have a marketing dashboard with all the metrics and reports you need to make better business and marketing decisions.
It's frustrating to spend time and money on your website and marketing – only to get poor results in return.
That's why we partner with businesses like yours to get you better results with measurable digital marketing.
Typically, our clients see more traffic and increased sales in the first two months of marketing with Perk Brands. We can't wait to help you get the same results.
Hiring a digital marketing agency shouldn't feel like a gamble.
Here's what you can expect when working with us.
1

Get a marketing plan with measurable goals.
We listen and learn about your needs, then work with you to set goals and create a personalized marketing plan to achieve them.
2

Receive new traffic and more qualified leads.
With your plan and goals in place, we work smart by focusing on marketing that achieves your goals efficiently.
3

Enjoy more leads and revenue from your website.
See progress on planned goals through dynamic visual charts and weekly reports, including the most exciting numbers – leads, sales, and revenue.
To get started, call us now, or schedule a no-obligation call.
Let's work together to get a return on your digital marketing by increasing your leads and sales, so your business will make more money online and be more successful.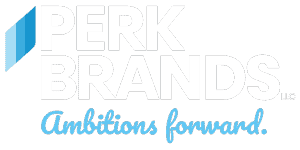 Perk Brands is a website, SEO, and digital marketing agency in Birmingham, Alabama. We help businesses create revenue by focusing on their mission, message, marketing, and metrics.
Partner with us to make your business more successful.
6 Website Metrics

That Matter Most to the Success of Your Business
How do you know if your website is helping your business succeed?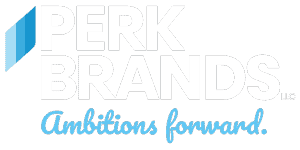 Perk Brands is a website, SEO, and digital marketing agency in Birmingham, Alabama. We help businesses create revenue by focusing on their mission, message, marketing, and metrics.
Sharing your contact information with us is safe. We don't share your contact information. We'll send you occasional emails that we believe will help your business. You can unsubscribe at any time.