Business website hosting that meets today's demands.
Business websites continue to evolve and take on more responsibilities. Rest easy. SitePerks from Perk Brands ensures your website is ready for them all.
Business websites continue to take on more responsibilities.
Business websites juggle more demands than ever before and can make or break the success of a business.
For many businesses, websites are responsible for two critical business revenue drivers – customer acquisition and customer service.
If that weren't enough, they serve customers with less patience than ever before. Consumers expect business websites to have accurate information, answer questions, complete orders, keep their data secure, and so many other things.
And websites also play pivotal roles in search engine optimization, lead generation, and integrations with other critical marketing and back-office platforms.
It's become a full-time, or even team project, to keep business websites performing optimally. But SiteCare keeps your site optimized for you – so you get the benefits of an updated, secured, and optimized site without headaches or new staff.
Go beyond budget hosting.
A better approach to web hosting.
The responsibilities of today's business websites outpace what older hosting plans offer. That's why we created SitePerks to solve all the demands of modern business websites.
SitePerks masters all the demands we ask of business websites — while taking the load off business owners and leaders.
SitePerks includes business-grade website hosting, but it is much more. Our team keeps your website's software, security, and performance optimized for you, so you can rest easy knowing your website tech is updated, bots and cyberpunks are blocked, and your site loads fast.
And you can easily add additional services that further optimize your website for accessibility, search engines, social traffic, and new leads.
Built-In Software updates & backups
Updates & backups handled for you.
SitePerks continually updates and verifies all backend website software for you. These updates reduce security vulnerabilities and ensure your website gets the most optimized version of the critical software it needs to operate reliably.
Your site is also backed up 2X a day. Sometimes things happen, so restoring to an earlier version of your site is not only possible, it's simple with SitePerks.
Hardened security keeps your site safe.
Bots & cyberpunks blocked for you.
Bad bots make up nearly one-third of Internet traffic and are a leading cause of 30,000 website hacks a year. That means cybersecurity is a concern for every business.
While not all bots are bad, keeping the bad bots at bay is vital. When blocked, they're not bogging down your website and forms, skewing analytics, contributing to DDoS attacks, or damaging search engine optimization (SEO) results.
SitePerks protects your website day and night from human-behavior-mimicking bots using enterprise-level security protocols like DDoS protection, bot mitigation, custom firewalls, content-scraping prevention, and comment spam protection.
Fast load times mean visitors stay longer.
Speed optimizations done for you.
A reliable and fast-loading website is vital to customers and search engines.
Site speed directly influences search engine rankings, bounce rates, conversion rates, and repeat business.
Visitors see your site 30% faster with included SitePerks features like image optimization, async loading, and smart routing to load your site from one of a hundred data centers nearest your visitors.
Add marketing services to boost sales.
Plus done for you marketing services.
SitePerks ensures your website is primed and ready to handle leads and sales. LeadPerks services utilize search engines, social platforms, content, chat, and email marketing to drive traffic to and through your website.
LeadPerks services are easy to add. They're bundled to fit the most common business needs but flexible enough to be personalized to your specific needs.
SitePerks and LeadPerks give your business the online presence it needs to rocket past your competition and grow your business.
Whether you're moving your existing website or ready to build a reimagined website, SitePerks is a great choice.
Already have a website?
After a quick meeting to collect the needed information, we'll handle all aspects of migrating and re-launching your business website to your new SitePerks plan. (It usually takes less than 14 days.)
Need a website?
If your business is ready for a new website, learn more or contact us. After understanding your needs, we'll include SitePerks with your custom proposal. From there, you can decide how to move forward.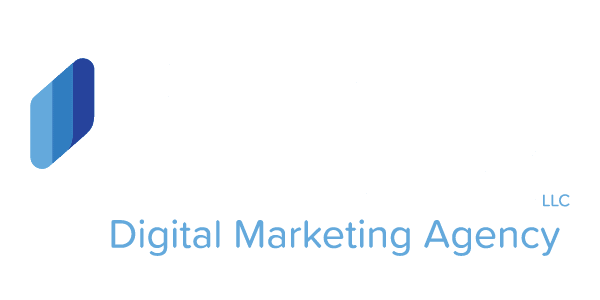 Perk Brands is a website, SEO, and digital marketing agency in Birmingham, Alabama. We help businesses create revenue by focusing on their mission, message, marketing, and metrics.
Sharing your contact information with us is safe. We don't share your contact information. We'll send you occasional emails that we believe will help your business. You can unsubscribe at any time.