Unlock your full sales potential with Conversion Accelerator.
Get daily visual reports showing where prospects stop engaging so you can fix it and close more sales.
Your future customers follow steps from awareness through purchase, but many stop engaging with you before the sale. Why?
The Conversion Accelerator measures each step and shows how they impact the others on the way to making or losing a sale. You'll know precisely where to focus to stop losing sales and get more customers.
Perk Brands' Conversion Accelerator is a 26-week powerhouse designed to improve the number of your prospects that become loyal customers.
Beautiful (and useful) reports in your inbox.
Every morning, you'll see the previous day's metrics on each step in your customer's journey from awareness through purchase, presented in a gorgeous, print-ready report.
6 months of easy-to-follow visual daily updates.
Real-time, data-driven reports are delivered directly to your inbox every weekday for 26 weeks so you can stay on top of the impact of any changes you make.
Data that will change your business for the better.
Sometimes, data is tricky to apply. With the Conversion Accelerator, though, it's easy to visually see exactly which steps are negatively impacting your leads and sales.
When you get Conversion Accelerator, we'll meet with you via Zoom (for about 15 minutes) to set up read-only access to your analytics accounts. Our team sets up everything for you, and you'll start receiving reports the very next week.
We'll meet again around halfway through your service period to answer any questions and discuss conversion improvements. Plus, it's easy to renew or extend Conversion Accelerator.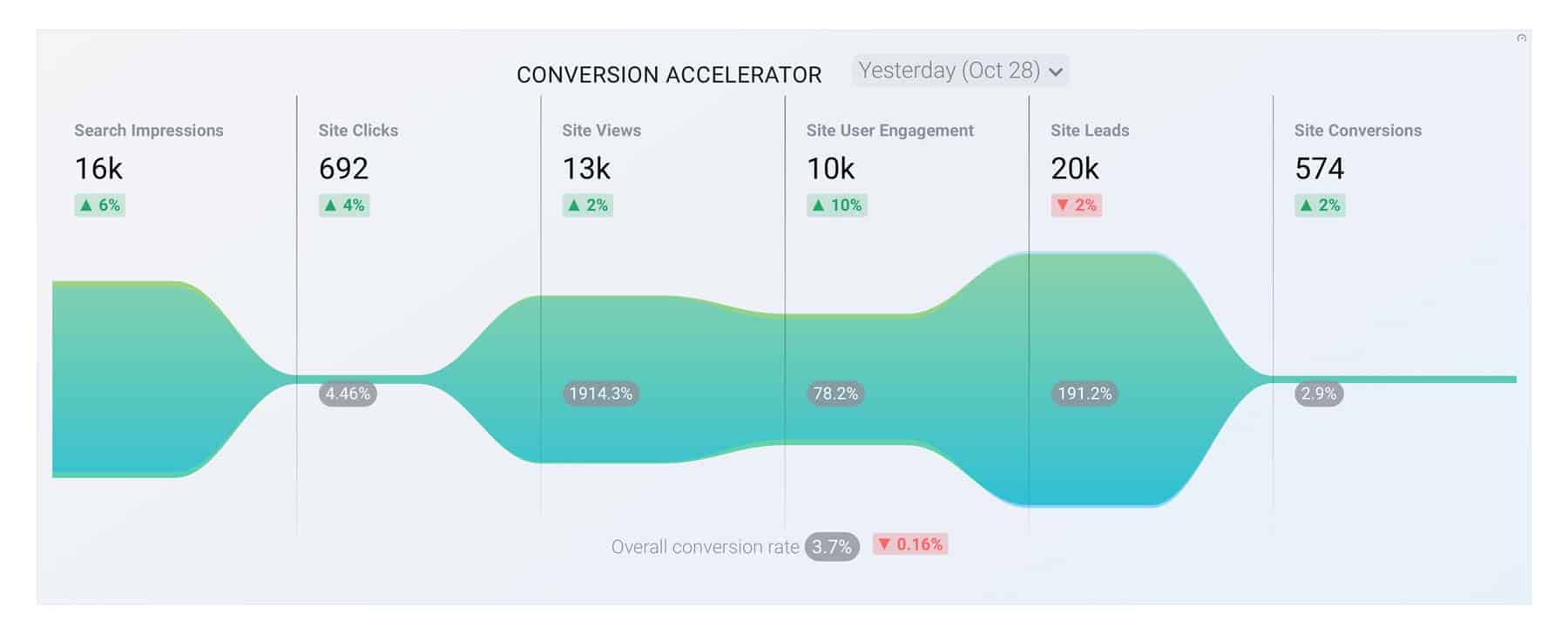 This Conversion Accelerator report shows work is needed to improve site clicks and move leads to conversions.
Check Current Results with 8 Weekly Reports
After setup, receive a weekly report for two months. This is a perfect way to get a feel for how your lead and sales process is performing, with time to tweak and improve your results.
Get Daily Reports for 6 Months
Get 6 Months of Daily Reports
After included setup, receive daily reports every business day for 26 weeks! We'll also connect over Zoom about halfway through to answer questions and discuss improvements.
Improve Your Results With Coaching
Get Daily Reports + Coaching
Includes the initial setup session, 26 weeks of daily reports, and 2 hours of coaching (that can be divided or grouped) for deep insight on improving your conversions. Perfect for CEOs and CMOs.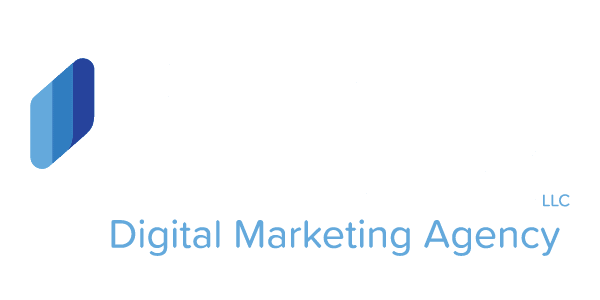 Perk Brands is a website, SEO, and digital marketing agency in Birmingham, Alabama. We help businesses create revenue by focusing on their mission, message, marketing, and metrics.
Sharing your contact information with us is safe. We don't share your contact information. We'll send you occasional emails that we believe will help your business. You can unsubscribe at any time.