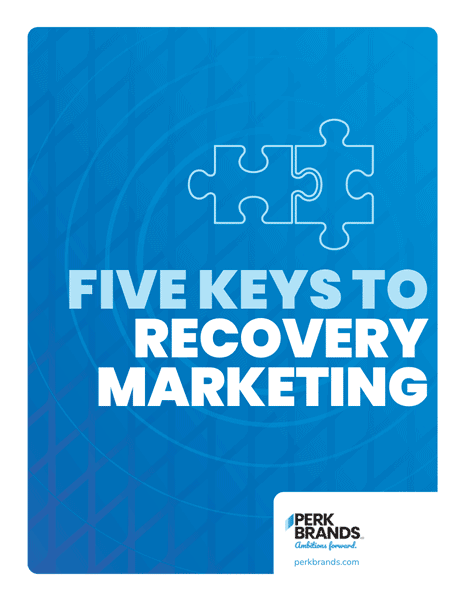 Five Keys to

Recovery Marketing
Get the right perspective and knowledge to create a marketing plan for success during and beyond the crisis.

This free guide,

Five Keys to Recovery Marketing

, lays out five keys every small business needs to create a successful recovery marketing plan.

The world is hyper-evolving right now.
Without a recovery marketing plan to adapt, you can get left behind.
Because not having a marketing plan right now means you're missing out on new revenue opportunities and risking the future of your business.
"I feel unmotivated and stuck."
"I'm not sure it's worth marketing right now."
"No one is responding to my marketing."
Overcome these obstacles and others. Get clear advice on what to do when you download and put Five Keys to Recovery Marketing into action.
Many business leaders are struggling with how to sell during a season of extreme change.
But you don't have to.
Selling during a crisis requires deeper awareness of customer problems and increased clarity in telling them how you help them solve it. This guide enables you to uncover current pain points and ways you can resolve them.
Five Keys to Recovery Marketing will give you a fresh perspective and critical tools for building a marketing plan to get your business through the crisis and beyond.
We know how frustrating it feels to market your business online and not get results. We've helped small businesses, big and small, use digital marketing to improve brand recognition and sales on the Web.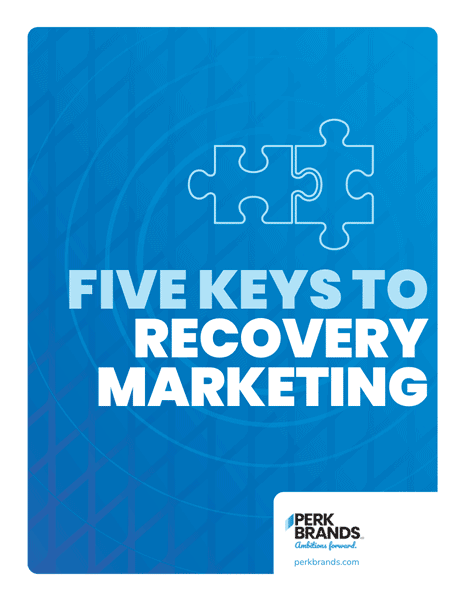 We love seeing small businesses thrive online — but we also understand that recent disruptions have created confusion.
It's why we're sharing our marketing experience and wisdom with you at no cost. So you can be clear on how to make the most of your marketing.
We hope Five Keys to Recovery Marketing will inspire and ignite you to leverage this crisis and use digital marketing to create an even better and more successful business.
"Five Keys to Recovery Marketing from Perk Brands is full of helpful strategies and provoking questions that develop your crisis recovery marketing mindset. You get a blend of right-now solutions, and longer-view game plans to navigate your business more confidently through unpredictable times."
Jessica at Hudson, Ink
Create your own new normal. Get the Five Keys to Recovery Marketing so you can improve sales now, and be ready to gain market share when we emerge from the crisis.
Need more help with marketing?
If you need more support to create and implement a recovery marketing plan, hire us as your guide. In a matter of weeks, we can help you produce a marketing strategy that performs.

You'll have weekly one-on-one meetings with a seasoned marketing expert plus time reserved weekly with our team to answer your questions and solve problems.

There's no better time to have a fresh perspective from an experienced marketing professional on your team.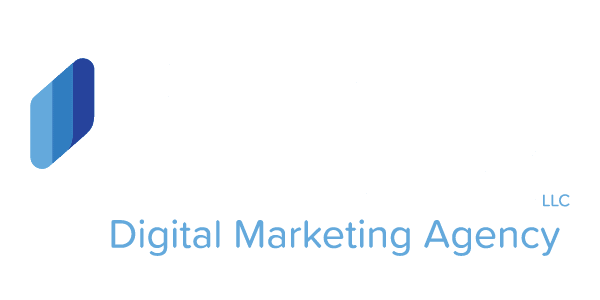 Perk Brands is a website, SEO, and digital marketing agency in Birmingham, Alabama. We help businesses create revenue by focusing on their mission, message, marketing, and metrics.
Sharing your contact information with us is safe. We don't share your contact information. We'll send you occasional emails that we believe will help your business. You can unsubscribe at any time.